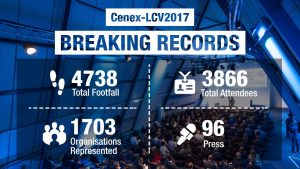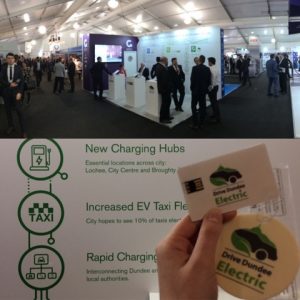 Drive Dundee Electric hosted at stand at the Low Carbon Vehicle event along with other Go Ultra Low cities Nottingham and Milton Keynes.
This was an opportunity to showcase all the projects and incentives Dundee has deployed over the years to support EV uptake in the area.
The stand was complete with touch screen tablets and a TV which played a video of Dundee's new rapid charging hubs. Delegates were able to read up on the projects, view images and leave their details on the interactive screens.